Liz Cantwell- Loan Originator for La Cross Mortgage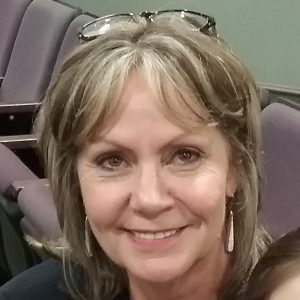 "What a journey! Our overall house hunting experience was less than perfect and there were some bumps on the road. However, Liz stood by with us all over the road. Her naturally positive attitude was contagious and very helpful to calm our anxiety. Even when on some occasions we would encounter those unforeseen difficulties, her smile and words of encouragement would help us get through. She never left a text message or a call go unanswered, she seemed to always have a solution for each problem we encountered. She was just amazing.
My wife and I are very grateful with her as she never left us by ourselves, she was there from start to finish and we never felt her forced or "just doing her job." She was truly genuine. Having her there next to us at closing was at one point even emotional. I would definitely recommend her to everyone! MUCHAS GRACIAS LIZ, YOU ARE AN ANGEL!!!" -Antonio of Mcallen, TX
"I am extremely pleased with Liz Cantwell's help in getting my loan approve/closed! She worked very hard in making sure we got everything we needed to get it done. I heard from her almost everyday with an update on my loan. I would DEFINITELY recommend her service to my family & friends." – Leann of Harlingen, TX
"Liz Cantwell helped me through the home buying process she was able to explain to me the steps needed to get a closing date and was there every step of the way . I'm just so thankful that I was able to work with Mrs. Cantwell. Thanks to her expertise in the business I now own my first home and my family are so happy about the new house." – Iceking7232 of San Benito, TX
"As a first time home buyer I had a lot of questions and concerns whenever paperwork was sent to me, but Liz was able to explain the numbers and ease my concerns." – Mahonri of Harlingen, TX
"Liz did an excellent job helping me purchase my first home! She made sure to explain all that was new to me and went above and beyond my expectations!" – Mason of Harlingen, TX
"Great and very helpful , she was always available. She new what she was doing. Explained everything carefully, communication was great. Professional at all times." – Casperin of  Harlingen, TX
Christian La Cross- Branch Owner of La Cross Mortgage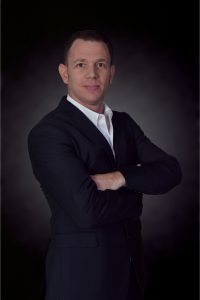 "We closed on our first house with the help of Mr. La Cross. He was extremely helpful throughout he process. His knowledge, experience, and great customer services helped to make this experience very enjoyable! Thank You Mr La Cross, your service is second to none!" -Zaidiivii of Mercedes, TX
"Chris and his team made our last refinance a breeze. They were not only very responsive when we had questions but they also were very diligent about the entire process. The best part about dealing with Chris is the friendly demeanor and helpful attitude that everyone in his office projects. At first I thought our distance would be hindrance but we were able to complete the paperwork online then he gave us a list of local title companies to choose from for the closing. I referred my sister to Chris when she moved to town and she had the same wonderful experience when purchasing a home." -Noel of Coppell, TX 
"I have lived in an apartment for over 10 years. I finally decided to invest in a home. I didn't know where to start. I met with Chris La Cross from Southwest Funding and he was able to answer all of my questions. He guided me through the process and I was able to purchase my dream home. Thank you so much Chris!" – Keylaking of Donna, TX
I cannot say how lucky we when my husband found a billboard in town with the information for Mr. La Cross's branch. My husband and I have nothing but great things to say about the service we received from Southwest Funding.
We both feel that Mr. La Cross went above and beyond to help us with our home loan. We never felt like we were in over our heads because he was very thorough in handling our mortgage. He was very patient with us–especially since we can be a bit impatient–and responded very quickly to any questions we had. If he was not able to answer the phone at the time, he would follow-up as soon as he was able to and treated us like we were friends.
We were not prepared for the ups and downs, but Mr. La Cross coached us through it and worked his magic. We are very proud to say that we are officially first-time home owners, and it was thanks to Mr. La Cross!
We would definitely recommend Mr. La Cross's division to anyone who is in the area and looking to purchase a home." –  Laurelin of Harlingen, TX 
"Chris La Cross was a very knowledgeable real estate professional. He was very helpful and supportive throughout the entire process of our home purchase loan. Chris made every effort to make this process flow smoothly and maintained an exceptional level of communication with prompt feedback and responsiveness. My husband and I highly recommend Chris La Cross." – Castrillo5 of Alamo, TX
"We had such a positive and professional experience. All of our questions were answered promptly and the process ran very smoothly, because we work full time, we were afraid that it would take longer to complete the necessary paperwork for our loan but Chris and his office staff went out of their way to send, receive and process paperwork. We highly recommend choosing Chris La Cross for your financial service needs." – User1934518 of  Edinburg, TX